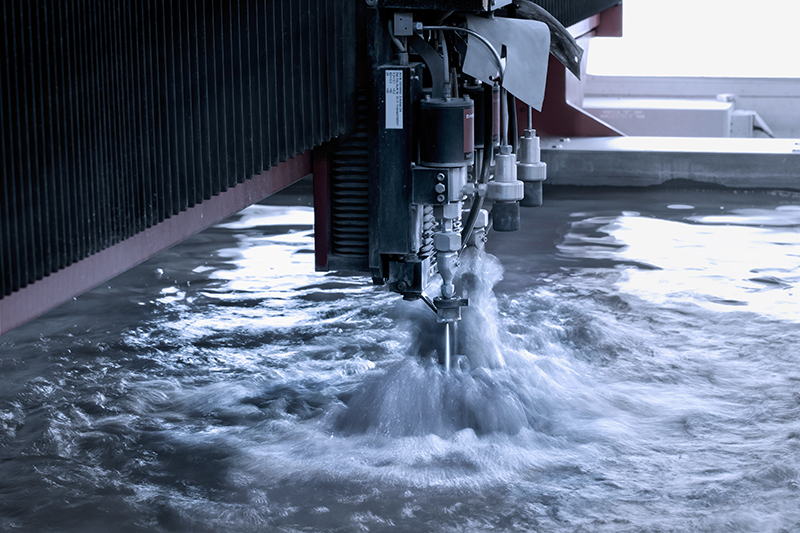 Jede Verwendung der übergebenen Bilddaten ausserhalb des definierten Auftrags sowie Bearbeitungen, welche nicht rein technisch bedingt sind, bedürfen der vorgängigen Zustimmung des Autors. * Any use of the image data you have received which exceeds what has been defined in the order as well as any adaptations which are not strictly technical in nature require prior approval by the author.
The Hempel Special Metals Group is an international sales specialist for high-performance materials in demanding industries such as implants, offshore, aviation and the process industry. The group has been active in the UK for over 30 years now.
It all started with a small titanium distributor in Southern England and grew over the years to a well-equipped service centre for stainless steel, nickel alloys and titanium. In 2016 Firmus Metals from Dewsbury was acquired, adding a highly specialized precision slitting operation to the ever expanding portfolio of services offered by the group.
Part of the ethos of the Hempel group is to be continuously active in creating new ways to add value to the customer proposition, and one of these ways is to utilise synergies that exist within the group. 2021 will see the culmination of a plan to create a single larger UK service centre, to give the company a centre of expertise on materials processing and materials management, with the aim of providing an improved customer experience. The new UK site will process coil, saw bar and tube, laser & waterjet sheet and provide tailor-made fittings and flanges. Offering a truly multifaceted package to our customers across the oil & gas, aerospace & defence, medical, and marine sectors, with an increased focus on the supply of materials to the 'green energy' sector.
The West Yorkshire facility has been expanded by investing in an additional 15,000 sq ft warehouse, creating a 25,000 sq ft processing and stock centre.
Bringing together two specialised businesses. Securing long-term success
Hempel Special Metals and its subsidiary Hempel Firmus Metals will merge. The process of integration started in early 2021 and will be completed by the start of the third quarter. The transitional period has had little impact on the supply of materials to customers, with little or no impact on delivery performance. A phased approach was taken to both movement of machinery and systems. Ben Wood, managing director, comments: "I am extremely proud of our team in the UK, who have managed to provide a seamless service to our customers, while working through structural and organisational changes. It is testament to our colleagues' experience and adaptability that we can achieve such change in a short period of time while maintaining productivity and quality. The changes will secure the long-term success of the business and has paved the way for our forecasted growth".